2020 Future Limited Edition Upgrade Mavic Pro
4K HD-Kamera Faltdrohne Wireless Wifi 360-Grad-Rolle
€109,99
Quantity

50
Postage

€5,99 to Germany
DHL Versand
Get Additional Rates
Select Country

Address / Nearest Location

Local Collection / Pickup

Quantity
Seller Info
marcmueller (2 )
Registered Since

08.07.2020 02:11:57

Feedback

100%
Description
2020 Future Limited Edition Upgrade Mavic Pro  kommt! Mit / ohne professionelle 720P / 1080P / 4096P 4K HD-Kamera Faltdrohne Wireless Wifi 360-Grad-Rolle FPV Selfie RC Drohne Quadcopter RTF mit neuer Video Free 2/3 Dosen und mit / ohne Aufbewahrungstasche.
Beschreibung
Beschreibung:
Name: RC Drone
Frequenz: 2,4G
Kanal: 4CH
Gyroskop: 4 A XIS
Senderbatterie: 3 x 1,5 AA-Batterien (nicht im Lieferumfang enthalten)
Quadcopter-Batterie: 3,7-V-Lithiumbatterie (im Lieferumfang enthalten)
Flugzeit: 3 x 20 Minuten
Ladezeit: 60-70 Minuten
Drohnengewicht: 94,8 g (einschließlich Batterie)
Fernbedienungsentfernung: 200m
Farbe: Schwarz, Platin (optional)
Kamera: 720P / 1080P / 4K (4096P) (optional)
Viereckige Größe: 22 * ​​20 * 5 cm (der Arm ist nicht gefaltet)
12 * 7 * 5 cm (Arm gefaltet)
Packungsgröße: 22 * ​​17 * 6cm
Verpackungsgewicht: 379 g
Merkmal:
- Mit faltbaren Armen, kompakt und leicht zu tragen.
- Mit der High-Hold-Modus-Funktion kann ein stabiler Flug gewährleistet werden.
- Mit der WLAN-Funktion können Sie eine Verbindung zu APP und APK-System herstellen, um Fotos, Videos und Bilder in Echtzeit über die Telefonkamera aufzunehmen.
-Hat Orbitalflugmodus. Sie können die gewünschte Route auswählen.
- Machen Sie Fotos mit Gesten. MV Musikbearbeitungsfunktion.
-Es gibt 3 Arten von Kameras zur Auswahl. Ausgestattet mit einer Weitwinkelkamera mit 720P / 1080P / 4K (4096P) können verschiedene hochauflösende Bilder und Videos aufgenommen werden.
- Headless-Modus, keine Anpassung der Flugzeugposition vor dem Flug.
- Mit einem Klick können Sie ganz einfach den Weg nach Hause finden.
-Anti-Interferenz verwendet 2,4-GHz-Technologie.
-4 Kanäle können angehoben, abgesenkt, vorwärts, rückwärts, links, rechts und 360 ° gerollt werden.
- Sechsachsen-Gyroskop, stabilerer Flug und einfach zu steuern.
-Der Vierrotorkörper besteht aus hochfestem und technisch beständigem Kunststoff, der leicht und langlebig ist.
Eigenschaften:
Auf / Ab, Vorwärts / Rückwärts, Links- / Rechtsdrehung, Seitenflug, Fluggeschwindigkeit der Stufe 3, LED-Lichter, kopfloser Modus, Stunt-Roll, automatische Rückkehr mit einer Taste, Höhenhaltemodus, mobiles Foto, WiFi-FPV
Lieferinhalt:
1 x RC Quadcopter
1 Launcher
1 x 2x 3 Lithiumbatterie (optional)
1 x USB-Ladekabel
4 Schutzhüllen
4 Ersatzklingen
1 Schraubendreher
1 x Bedienungsanleitung
1 x Aufbewahrungstasche
Über die Batterieversion: Drei Batterien am Rumpf bedeuten zwei Batterien plus eine Batterie, zwei Batterien sind eine externe Batterie plus eine Rumpfbatterie.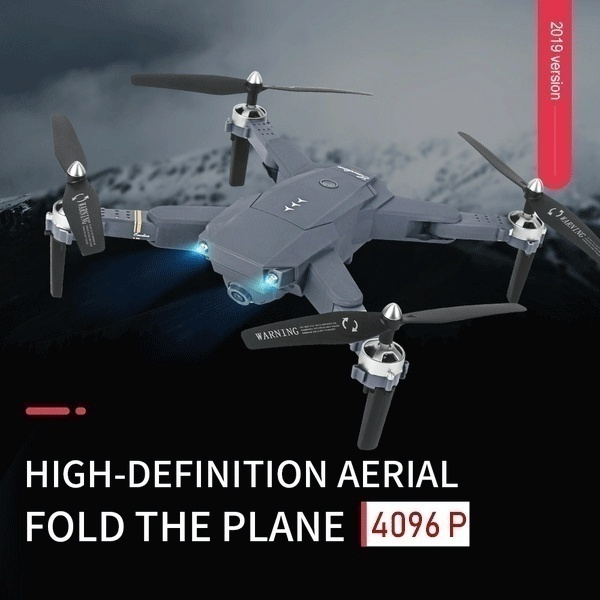 Payments & Returns
Payment Methods

Direct Payment (PayPal, Visa, Mastercard, Bank Transfer, Direct Debit, American Express, Money Order)
Postage & Shipping
Item Location

51147, NRW, Germany

Ships To

Germany

Pick-ups

No pick-ups

Shipping Instructions

Verfügbar Jan. 2
Standardversand 5,99€

Dez. 19 - Dez. 29 Schnell Versand 12,99€
Artikel werden verkauft und versandt mit DHL
Returns Accepted

No
Post Message
Sign in
to ask the seller a question.
Weitwinkelkamera + optische Flusspositionierung + V-Zeichen + Gestenvideo
marcmueller (2 )
"** TOPP CABRIOLET, mit HU 06.2023 und deutscher H-Zulassung, sofort einsatzbereit **"
marcmueller (2 )
0 bids
einstellbare Kamera-Faltdrohne mit 1 oder 2 oder 3 Batterien
marcmueller (2 )